Sacred Heart of Jesus Roman Catholic Church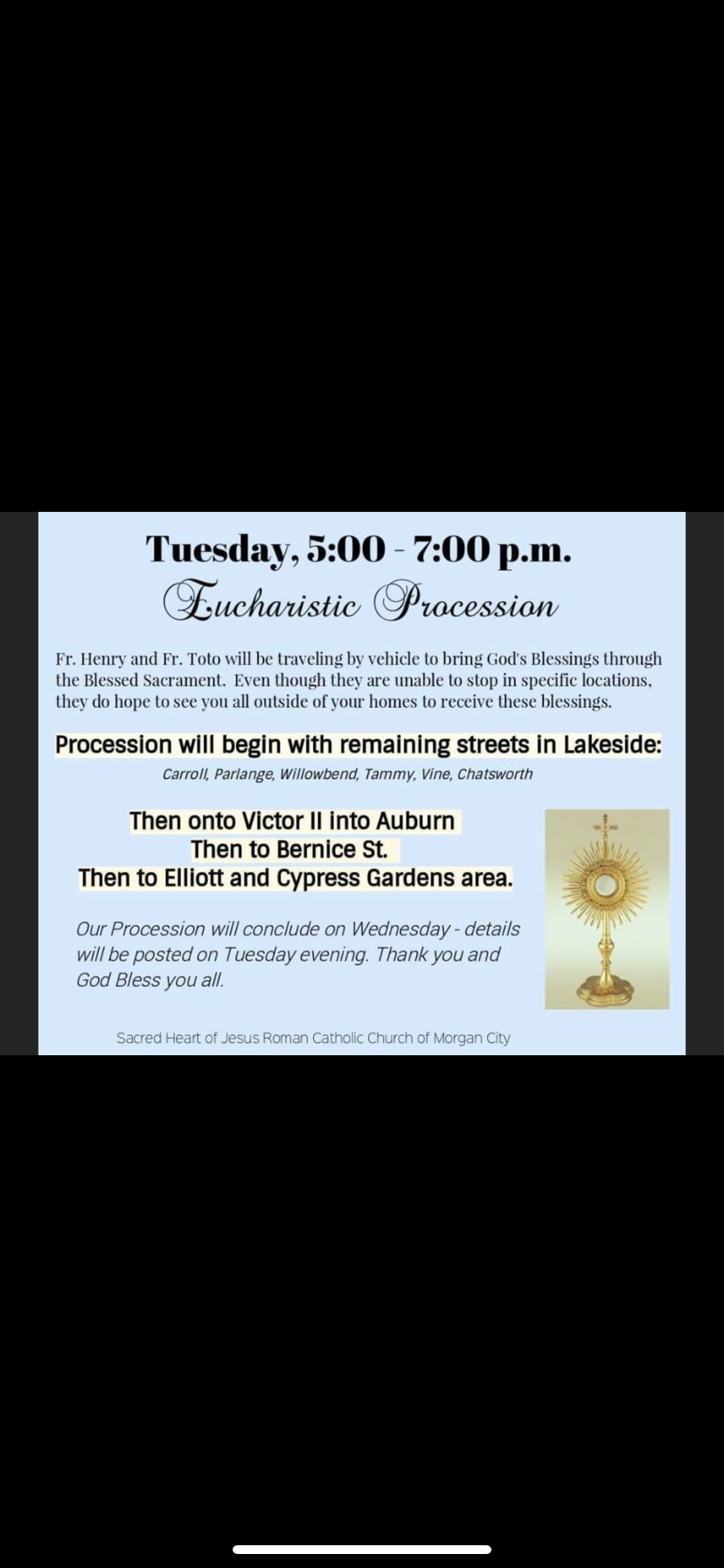 "Come home, and worship with us – all are welcome in this church."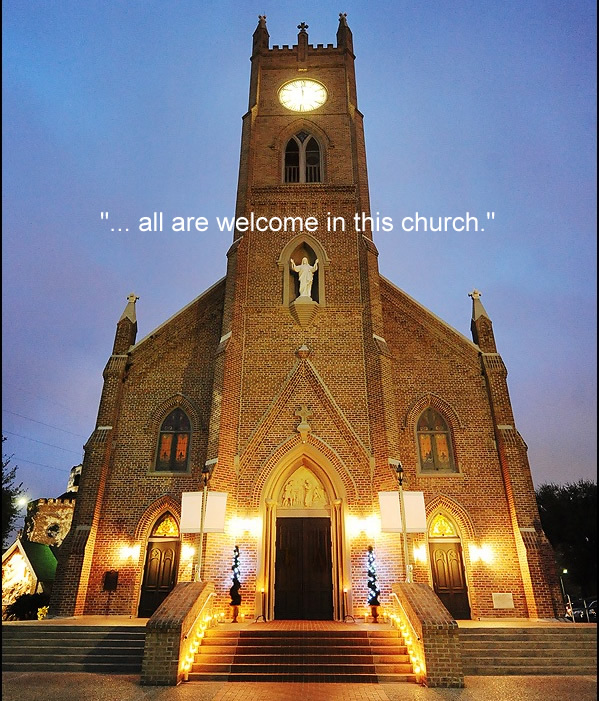 "From the earliest history of mankind, it has been known that men and women always looked for some sacred stone, some sacred place or some sacred building where they could worship their God. "Because whereas it is true that God is everywhere, it is also true that in the old Testament, the prophet made it very clear that God wanted a temple for the people to gather to worship Him."     "It is for this reason that we are wont to call churches "the house of God".  This is particularly true of our Catholic churches because of the Eucharistic present of our Lord Jesus Christ, as well as the fact that where two or three are gathered together in His name, He promised He would be among them."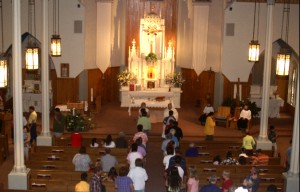 "Sacred Heart has a distinguished history, blessed with the presence of many distinguished priests, religious, and lay people.  It has its own dignity as an architectural beauty.  It is intertwined in the lives of literally hundreds of thousands of people living and dead.  It is part of the basic culture of Morgan City, of St. Mary Parish, and of our Diocese."   – Bishop Warren Boudreaux – deceased  
FROM THE PASTOR'S DESK
"See, upon the palms of my hands I have engraved you; your walls are ever before me: (Is 49:16)Dear Sacred Heart Family,
At the onset I would like to thank everyone of you for paying attention to the guidelines given by both the Federal and state governments by confining mostly to homes to contain the spread of coronavirus. By doing so, we consciously protecting our lives as well as others. I hope and pray that God gives you the perseverance in this severe test. I strongly believe that God has a plan to fulfill through these unforeseen happenings and he is asking us to turn to him for help and protection. In the Old Testament when-ever the Israelites faced natural calamities or attacks from powerful enemies they turned to God in prayer and fasting for help and did receive help from above. Let us too turn to God in prayer and fasting that he protects our lives from coronavirus and all the sufferings that are connected to it.
I have been celebrating private mass everyday and offering it for your intentions.
I have some recommendations for you to spend your time meaningfully:
1.) God wants you to enjoy your time with your family. Have fun playing and cooking your food as a family.
2.) Teach your children how to pray. Such as praying be-fore and after meals.
3.) Praying the rosary as a family for the victims of corona-virus and all medical personnel.
4.) Count your blessings and be grateful to God.
A word of caution: Since you are always at home there is a possibility for unhealthy arguments. My suggestion is learning to control your tongue during this lent. Take good care and I am sure you all do. Let me know if there is anything we can do . Let us support each other with prayers.
May God Bless You,
Fr. Joseph Henry