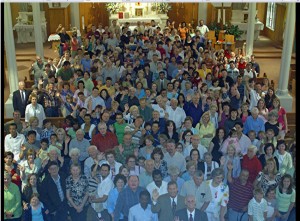 Come visit us and become a part of the Sacred Heart family. We would love to have you!
If you want to know more about what's happening at the Sacred Heart Roman Catholic Church parish, look here for upcoming events, as well as archived past events. Click on links below for more details.
Events 2022
24-Hour Adoration of the Blessed Sacrament is held every Thursday in the Bapistry after the 6:30am mass. We invite you and your family to attend.
For upcoming events, click here for latest Calendar.